Our mission
We have selected a range of exceptional Grands Moulins de Paris flours to support professionals and amateurs of traditional French bakery-pastry in their creations, helping them to meet all their needs, as well as the expectations of French and American consumers.
T45, T55, T65, T80, T00, milling blends, wheat-based, oat-based, rye-based (100% French)… our selection of flours is ideal for making everyday French breads or Traditional French breads (baguettes), special or rustic breads in all shapes and forms (pavés, tourtes, boules, baguettes), pastries, sweet, shortcrust, yeast-raised or puff pastries (cakes, tarts, croissants, brioches, sandwich or Viennese breads, burgers, etc.). So everyone can promote "French-style" baking expertise in Uncle Sam's country!
For Bakery Distribution, quality starts at the source. Working with Grands Moulins de Paris means that we can offer our customers top-quality products that are unfailingly consistent, rigorously controlled, certified to the highest European standards, and fully traceable from field to bakery. These are just some of the advantages that contribute to a tasty, balanced and responsible diet!
Bakery Distribution makes it a point of honor to supply top-of-the-range French bakery products on a daily basis, with fast delivery times to 17 states* in the eastern United States. From New York to New Orleans, via Washington, Jackson, Nashville, Savannah, Charleston to South Florida in Miami, we can – thanks to our own vehicles and reliable transport partners – supply you with French flours in a matter of hours.
We are committed to creating a long-term "win-win" partnership with our customers, where product quality, responsiveness and customer service come first. All this, punctuated by a touch of conviviality that's part of our DNA!
Grands Moulins de Paris quality
For over 100 years, Grands Moulins de Paris has been a key cog in the French wheat industry. Organized as a cooperative, the company has direct links with the miller-farmers who carefully cultivate the grain, and works with 7 regional French mills of high milling quality (Bordeaux, Brienne-le-Château, Marseille, Paris-Gennevilliers, Reims, Surgères and Verneuil l'Étang). Grands Moulins de Paris thus perpetuates the local approach for which it is renowned.
Thanks to its expertise in wheat and its milling know-how, GMP selects the varieties best suited to each application to obtain the best quality flours, milling mixes and improvers. The brand favors well-known and recognized ingredients, with a focus on continuous improvement and a sustainable approach. Tradition flours contain only wheat-based ingredients. The colorants and flavors included in the milling mixes are of natural origin, and 100% of the wheat grains used in the mills are stored without insecticides.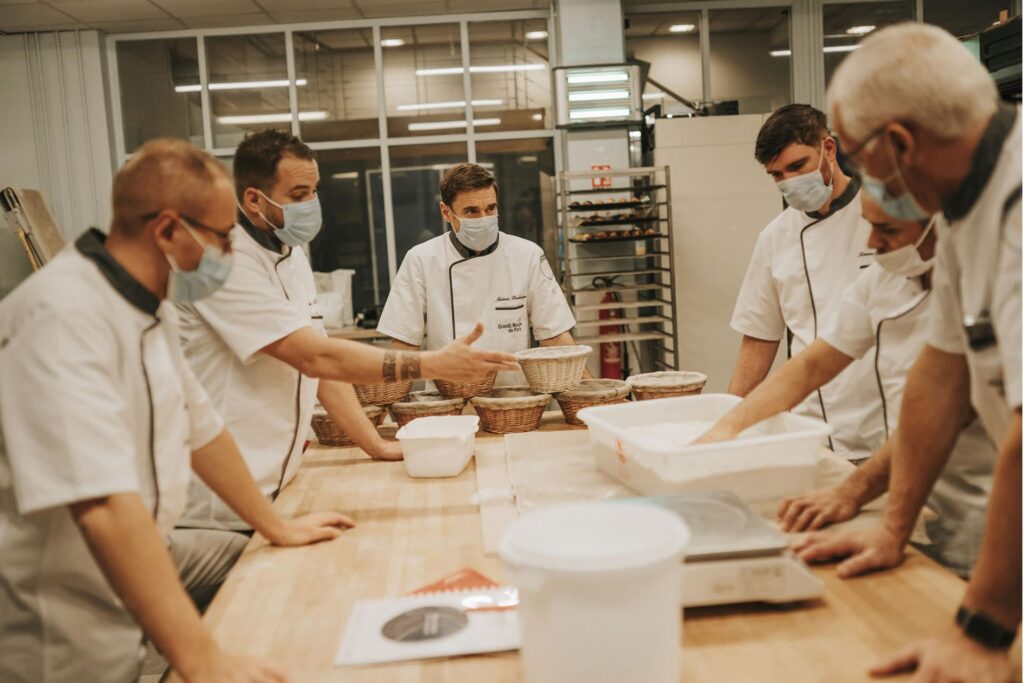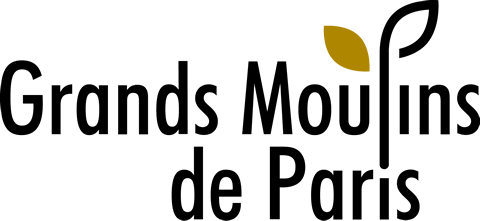 The company owns the Campaillette, Copaline, Francine, Recettes de mon Moulin and Moul-Bie brands.
Every day, all over the world, many artisan bakers, pastry-makers and industrialists rely on Grands Moulins de Paris flours to make top-of-the-range breads, viennoiseries and pastries worthy of the French tradition. They know that to create authentic, attractive, gourmet baked goods, the best products start with the best ingredients!
For your bakery in the USA, put your trust in us, and contact us to find out more!
* Alabama, Arkansas, North Carolina, South Carolina, Delaware, District of Columbia, Florida, Georgia, Louisiana, Maryland, Mississippi, New Jersey, New York, Pennsylvania, Tennessee, Virginia, West Virginia
Monday to Friday, 9am to 5pm
Phone: +1 (305) 686-3123
Contact us by email